732-629-9510
Drug And Alcohol Use Counseling Services Near Piscataway
The Counseling Center offers various addiction-focused counseling treatments to examine both the substance use and the mental health aspect of addiction. The programs at our outpatient treatment center near Piscataway give you the ability to incorporate treatment with your usual lifestyle. You'll go to therapy sessions conducted by our highly skilled counselors to enhance your mental health and coping abilities. And since all patients are different, we customize your treatment to be of the most benefit to you.
Receive Substance Use Therapy As Part Of Our Continuum Of Care
The Counseling Center is a distinct behavioral health facility in Praesum Healthcare's continuum of care. Praesum's goal since 2004 has been to provide people near Piscataway with compassionate, individualized substance use treatment at credentialed facilities. We believe those in our care have better odds of prevailing over alcohol and drug use if we customize treatment for your exact needs.
The Counseling Center plays its role by offering alcohol and drug outpatient services in Piscataway. People typically enroll with us after detox and inpatient rehab for substance use. We use various evidence-based therapy methods to attend to the co-occurring disorders that often advance addictive behaviors and help you lead a more rewarding life. And different from residential facilities, you schedule care around work and return home from The Counseling Center after your sessions are complete.
Find The Ideal Intensive Outpatient Program For You Near Piscataway
The Counseling Center conducts several outpatient programs that allow you to achieve recovery objectives. Every program will help you learn about substance dependencies and co-occurring disorders, improve your mental health, and avoid relapse. Subsequent to a complete mental health and medical assessment, our expert clinicians will help you determine which choice makes sense for you.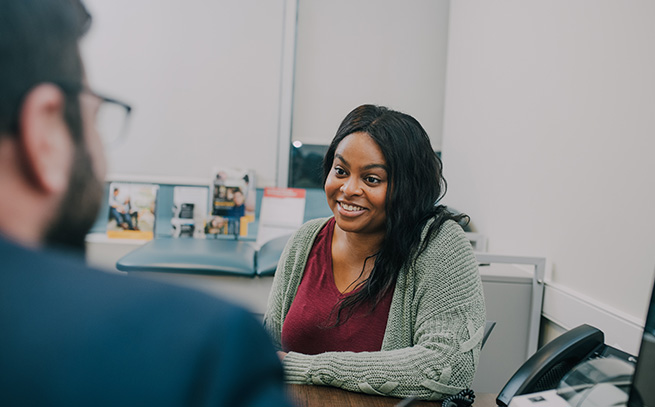 Intensive Outpatient Program
Our intensive outpatient program (IOP) in Piscataway lets you integrate substance use treatment with your normal schedule. We suggest this choice if you have finished an inpatient rehab program and would like to further develop what you learned there. In IOP, you participate in at least three group therapy sessions and one individual session each week.
Mental Health And Substance Use Outpatient Program
Our regular Outpatient Program at The Counseling Center employs various therapy methods to treat any existing mental health disorders and support your continued efforts in recovery. Many patients in this program go to shorter group therapy three times each week and have a personalized schedule for family and individual sessions.
Medication-Assisted Treatment
Whenever cravings threaten the improvements you've made, the credentialed medical staff at The Counseling Center could suggest Medication-assisted Treatment (MAT). When appropriate we may prescribe proven medicine to help mitigate cravings and give you the chance to refocus on recovery and living your life without alcohol or drugs.
Outpatient Therapies Near Piscataway
The Counseling Center makes it a priority to give you individualized care at our outpatient treatment center. We administer a full complement of counseling to assist you in facing all sides of addiction and mental health.
Group Counseling: Discussions are guided by a skilled therapist and feature up to 15 patients who describe their background with drug and alcohol recovery and co-occurring mental disorders. Group counseling helps you get support while avoiding the sense of hopelessness and shame.
Individual Counseling: In counseling for individuals you work one-on-one with a licensed therapist in a confidential setting and discuss your specific struggles without a fear of being judged.
Family Counseling: Meetings involve members of your family. A counselor can help your family manage the stress of drug and alcohol recovery, develop better communication methods, and work through any trust issues.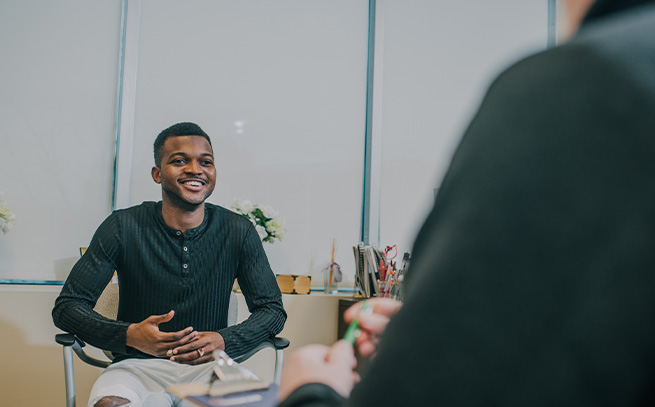 Make Progress To A Sober Life With Skilled Mental Health Treatment Near Piscataway
At The Counseling Center, we understand the deep bond between mental illnesses and substance use disorder. Our professional therapists can help you recognize and manage the co-occurring disorders or past trauma that have given rise to substance use and continue to hamper recovery. These may include:
Anxiety
Depression
Obsessive-compulsive behaviors
PTSD
Bipolar disorders
ADHD
Our skilled staff plan treatment to your specific needs as part of our individualized care. They use a range of therapy methods, such as:
Cognitive behavioral therapy
Dialectical behavioral therapy
Trauma-informed therapy
Motivational interviewing
These differing therapies are able to help you manage your mental health obstacles and cultivate the skills you will require to conquer substance use disorder. Along with counseling, our licensed psychologists may prescribe medication to aid you in addressing certain disorders. We even provide life skills courses to help you manage daily living and create a more joyful, rewarding life without substance dependence.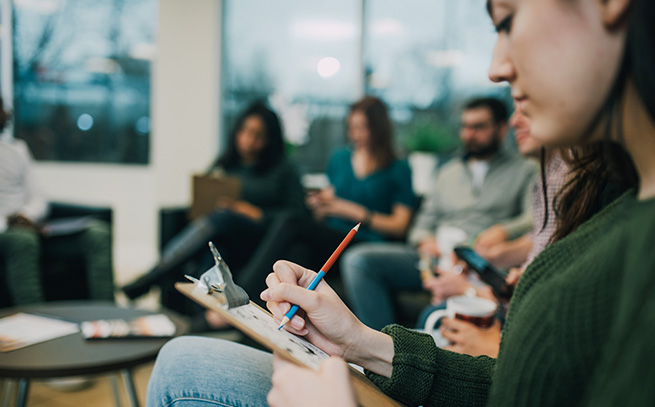 Looking For Outpatient Substance Use Treatment Near Piscataway? Contact Us Today!
Whenever you or a loved one needs specialized care for substance use recovery, contact The Counseling Center at 732-629-9510 or submit the form on this page. We respond immediately, 24 hours a day. You can get help today.